F A L L • 2 0 1 3
VOLUME 14, ISSUE 3
---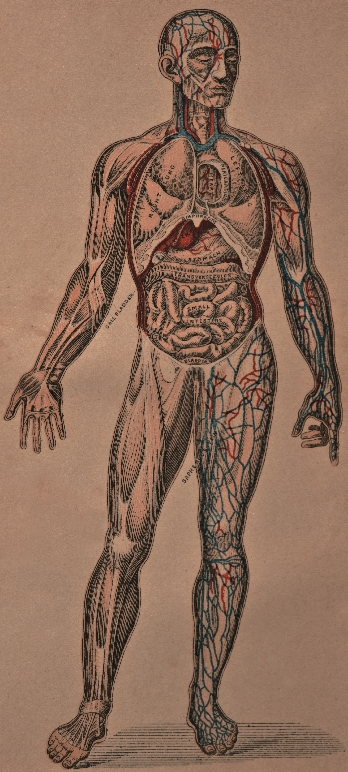 D E P A R T M E N T S
Adventism EXAMINED with Rick Barker





Fundamental Belief #7. Nature of Man
Man and woman were made in the image of God with individuality, the power and freedom to think and to do. Though created free beings, each is an indivisible unity of body, mind, and spirit, dependent upon God for life and breath and all else. When our first parents disobeyed God, they denied their dependence upon Him and fell from their high position under God. The image of God in them was marred and they became subject to death. Their descendants share this fallen nature and its consequences. They are born with weaknesses and tendencies to evil. But God in Christ reconciled the world to Himself and by His Spirit restores in penitent mortals the image of their Maker. Created for the glory of God, they are called to love Him and one another, and to care for their environment.
Orthodox Christians would all agree that man and woman are created in the image of God, created for the glory of God, and are called to love Him and to love one another. Orthodox Christians would also agree that God in Christ reconciled the world to Himself.
There will be some difference of opinion within Christianity, however, regarding the emphasis on free will in the first two statements of this passage. Nevertheless, these statements are not outside of the range of beliefs found within orthodox Christianity.
This fundamental belief, however, claims that each person is an indivisible unity of body, mind and spirit. This claim is strongly countered in Scripture in passages stating that the spirit returns to God or is being commended to God.
Psalm 104:29: "You hide Your face, they are dismayed; You take away their spirit, they expire and return to their dust."
Ecclesiastes 12:7: "Then the dust will return to the earth as it was, and the spirit will return to God who gave it."
Luke 8:54-55: "He, however, took her by the hand and called, saying, 'Child, arise!' And her spirit returned, and she got up immediately; and He gave orders for something to be given her to eat."
Adventists claim the spirit is one's "breath" or "life force", but Scripture denies this interpretation as well: "He was deeply moved in spirit and troubled, and said, 'Where have you laid him?'" (Jn. 11:33b-34).
Moreover, this belief statement distorts the result of the fall. Notice carefully what the section says and, even more importantly, what it doesn't say. It says that we are born with weakness and tendency toward sin; it does not say that we are born in sin (Isa 51:5), that we are dead in our sin (Eph. 2:1), that we are fully condemned as a result of Adam's sin (Rom. 5:18).
"Behold, I was brought forth in iniquity, And in sin my mother conceived me." (Is. 51:5).
"And you were dead in your trespasses and sins" (Eph. 2:1).
"So then as through one transgression there resulted condemnation to all men, even so through one act of righteousness there resulted justification of life to all men" (Rom. 5:18).
The denial of an immaterial human spirit and of original sin leads to a number of spurious and heretical doctrines. First is the idea that Jesus was born with a sinful (or fallen) nature but did not sin. The corollary to this teaching is that man can also learn to live without sinning. This doctrine also denies any real change in us as a result of the new birth; if we were the same as Jesus before our new birth, there is no reason for a literal change in us as a result of that birth. There is no understanding that we are actually born dead spiritually before we are made alive through rebirth in Jesus. †
---

Copyright 2013 Life Assurance Ministries, Inc., Casa Grande, Arizona, USA. All rights reserved. Revised October 2, 2013. Contact email: proclamation@gmail.com