About Life Assurance Ministries
Copyright 2000-2018 Life Assurance Ministries, Inc., Camp Verde, Arizona, USA. All rights reserved. Revised January 10, 2018. Contact email: proclamation@gmail.com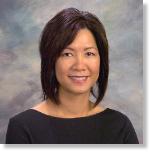 Carolyn and Dale Ratzlaff
Founders of Life Assurance Ministries
Galen and Joan Yorba-Gray
Spanish translators of Proclamation!
Cristine Cole
Copy editor of Proclamation!
Colleen and Richard Tinker
Colleen is editor; Richard is president /CEO
Are you being led by the Holy Spirit to partner with us?
The ministry which publishes Proclamation! magazine and this website is supported entirely by donations. You may send your USA tax-deductible donation to:
Life Assurance Ministries
PO Box 7776
Redlands, CA 92375
(909) 794-9804

Credit Card Donations
(Great for non-USA currencies)
You may use your credit card for donations at the LAM Publications online store.
Please remember to pray for this ministry that each of us will glorify our Lord Jesus and that many will come to know and follow Him.
Legal address:
Life Assurance Ministries, Inc.
1042 N. Powderhorn Rd.
Camp Verde, AZ 86322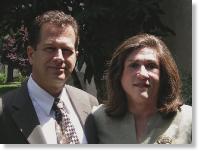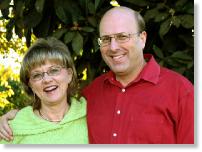 Dale and Carolyn Ratzlaff founded Life Assurance Ministries in 1999. Dale is author of Sabbath in Christ, The Cultic Doctrine of Seventh-day Adventists, The Truth About the Seventh-day Adventist Truth, and Adventist to Christian. Dale was an Adventist pastor for 13 years, seven of which he spent teaching Bible at Monterey Bay Academy , La Selva Beach, California. During his doctoral studies at Andrews University in the 1980's, Dale became convinced that the investigative judgment could not be supported by Scripture. Since he could no longer teach this doctrine, he and his wife Carolyn left the Adventist denomination. Dale and Carolyn host a Former Adventist Fellowship Bible study near Phoenix, Arizona.
Galen and Joan Yorba-Gray are the translators of Proclamation! into Spanish. Joan is a woman of deep faith in God. That faith was severely tested in 1988 when Joan not only found out that her very ill husband had AIDS but that she had been infected by him and was now HIV+. "I feared my children would become orphans. I felt such grief and pain for the trauma that had entered their lives. I struggled with my mortality." But the Lord still had a life ahead for Joan and she knew it. He loved her. In 1991, Joan, who holds a Masters of Social Work and who was a licensed therapist, met Galen Gray, now a professor of Spanish at Point Loma Nazarene University. They were married in 1994 joining not only their hearts but also their last names. Today they oversee the Hispanic area of the ministry of He Intends Victory. They were presenters at the Former Adventist Fellowship Weekend in 2007 where Joan shared her story of contracting HIV. Joan and Galen live in San Diego, California, and have five grown children.
Cristine Cole grew up in Guam where her father was an Adventist pastor. She graduated from Loma Linda University with a degree in nursing. In 1997, after spending eight years in Bible Study Fellowship, she left Adventism when the book of Hebrews revealed the facts of the old and new covenants to her. Although it was very difficult for her to cut ties with the denomination that had been such a huge part of her life, God blessed her with the support of others who had walked a similar road out of Adventism. He also gave her the privilege of being a part of the first "Former Adventist Fellowship" group to be started in Redlands, California. Through His Holy Spirit He has helped Cristine continue to grow and mature in Him through the Biblical teachings of the churches she has been blessed to be a part of. She considers it a privilege to encourage others through her editorial work on Proclamation!, whose goal is to lead seekers, like she once was, to the truth of Who God Is. Cristine and her husband Dan have two sons and live in Scottsdale, Arizona.
Richard and Colleen Tinker officially left the Adventist church early in 1999 after discovering the true gospel of grace by studying the New Testament, one book at a time, with their Christian neighbors. Although they had some initial thoughts that they might convert their neighbors, they soon discovered that what the Bible actually said was different from what they had understood it to say from their Adventist perspective. Coming to know they were secure in Jesus' finished work transformed them. Richard, a graphic artist who worked for the School of Dentistry at Loma Linda University, designed Proclamation! from its inception. In 2004 Colleen quit teaching high school English and assumed editing Proclamation! as Dale needed to step back from some of his responsibilities. During the fall of 2005, the board voted Richard the president of Life Assurance Ministries with Dale remaining active on the board of directors. In June of 2006, Richard was fired from Loma Linda University because of his work with this ministry and Proclamation! magazine. Since that time he has dedicated himself to advancing the work and scope of Life Assurance Ministries.